Repairs
Select your category

General Pest Control
Targeted Pest Treatments
Rodent Control Services
Wildlife Control Services

Select your service

One-Time
Quarterly
Yearly
Ants | Sugar, House, Pavement
Wasps | Yellow Jackets, Hornets
Fleas
Roaches
Spiders
Not Sure / Not Listed
Mice
Rats
Not Sure / Not Listed
Bats | Initial Inspection
Beaver | Nutria
Birds
Dead Animal Removal
Opossum
Raccoons (July to February)
Raccoons (March to June)
Skunks
Squirrels
Voles

How big is your house?

Less than 3000 sq ft
3000 – 4999 sq ft
5000 sq ft or more
Less than 3000 sq ft
3000 – 3999 sq ft
4000 – 4999 sq ft
5000 sq ft or more
Less than 3000 sq ft
3000 – 3999 sq ft
4000 – 4999 sq ft
5000 sq ft or more
Less than 3000 sq ft
3000 – 4999 sq ft
5000 sq ft or more
Not Sure / Not Listed
Outside | 1st Floor
Outside | 2nd Floor
Outside | In Ground
Inside | 1st Floor
Inside | 2nd Floor
Less than 2000 sq ft
2000 – 2999 sq ft
3000 – 3999 sq ft
4000 – 4999 sq ft
5000 sq ft or more
Not Sure / Not Listed
Less than 2000 sq ft
2000 – 2999 sq ft
3000 sq ft or more
Not Sure / Not Listed
Less than 3000 sq ft
3000 – 4999 sq ft
5000 sq ft or more
Not Sure / Not Listed
0 – 1000 sq ft
1001 – 2000 sq ft
2001 – 3000 sq ft
3001 – 4000 sq ft
Greater than 4000 sq ft
Less than 2500 sq ft
2501 – 3500 sq ft
Greater than 3500 sq ft
Not Sure / Not Listed
Less than 3000 sq ft
3000 – 3999 sq ft
4000 – 4999 sq ft
5000 sq ft or more
Not Sure / Not Listed
0 – 1000 sq ft
1001 – 2000 sq ft
2001 – 3000 sq ft
3001 – 4000 sq ft
Greater than 4000 sq ft
Vancouver, WA or Portland, OR
1 Hour from Vancouver, WA
2 or more hours from Vancouver, WA
Not Sure / Not Listed
Light | (1-2)
Medium | (3-4)
Heavy | (5 or more)
Not Sure / Not Listed
1 Story
2 Stories
2.5 Stories | Split Level
3 Stories or More
Yes
No (90 min search time limit)
Crawl space under home
Roof/Attic, 1 Story Home
Yard | Garden | Shed
Not Sure / Not Listed
Crawl space under home
Roof/Attic, 1 Story Home
Yard | Garden | Shed
Not Sure / Not Listed
Crawl space under home
Roof/Attic, 1 Story Home
Not Sure / Not Listed
Crawl space under home
Roof/Attic, 1 Story Home
Yard | Garden | Shed
Not Sure / Not Listed
1 Story
2 Stories
2.5 Stories | Split Level
3 Stories or More
Standard Lot
1/4 Acre or more
Not Sure / Not Listed

Continue for Pricing

→
Our Repair Services
---
Repair services are part of the process of almost every trapping job Wayfare Pest Solutions performs in order to ensure an unwelcome animal cannot reenter your home or structure. Extensive exclusion repairs are done for bat or bird proofing services. Additionally, maintenance clients are given a repair allowance for damage or construction gaps on their home that may allow an animal inside. We work only in durable, long-lasting materials like perforated steel, industrial sealants, but we'll be upfront with you if the repair is beyond what we can professionally do and recommend larger scale services.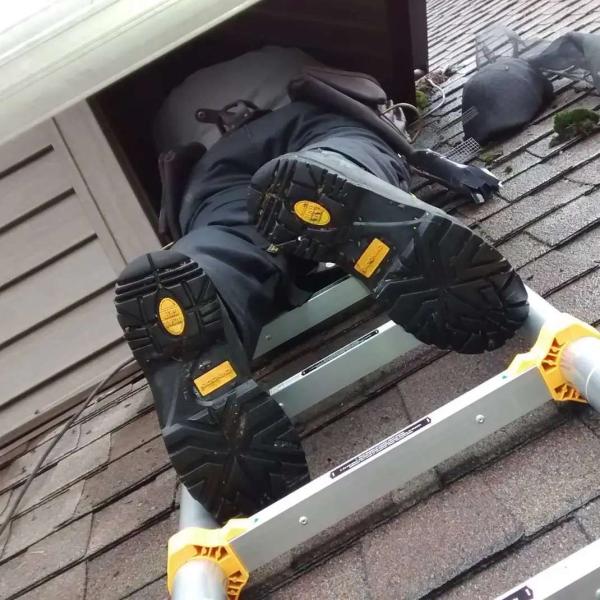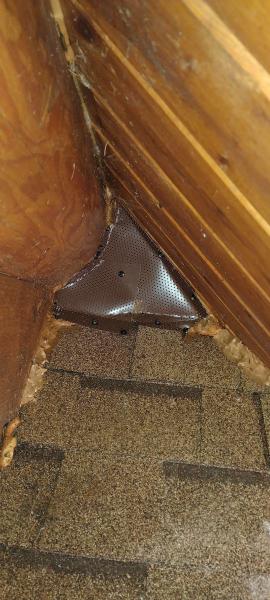 Why Choose Wayfare Pest Solutions
We're passionate about helping people just like you get rid of unwanted pest problems. As such, we are proud to be the only pest control company in Vancouver, WA and Portland, OR promising excellence in value, service, and trust.
Get $50 OFF Initial Treatment
Mention coupon to redeem.
CALL TO CLAIM
Or dial 844-929-3273
Repairs & Exclusions
CALL FOR PRICING
Satisfaction Guaranteed
Or dial 844-929-3273
For repair services, call 844-929-3273 today!
WHAT OUR CUSTOMERS HAVE TO SAY
---

We used Wayfare for some birds who decided to nest in our attic. The technicians arrived on time and were very knowledgeable. They did a through inspection of our attic and showed me the areas of concern. They communicated continuously throughout and did a fantastic job helping us. I will definitely call them again for any needs we have in the future. I want to mention they were also the most affordable option with one other company quoting us over a thousand more. I highly recommend them!
– Erin H. in Vancouver, WA.

Fast response and service! Mark came right out when I had wasps in my house suddenly. I was concerned there was a nest in my attic. He was thorough and checked the attic and outside eaves and sprayed and explained what was going on. I was grateful, the price was fair, and I highly recommend Wayfare.
– Dee B. in Vancouver, WA

A while back, I contacted Mark about a mole problem I had been experiencing. He sent someone over who showed me how to set some traps. Eventually, I figured out how to do it and caught my first mole. The service was professional and effective. Mark and his staff are excellent, professional, and just good at what they do.
– Jeremy H. in Vancouver, WA
Previous
Next
4.9 Star Rating ★★★★★
52+ Reviews

4.8 Star Rating ★★★★★
16+ Reviews
5.0 Star Rating ★★★★★
19+ Reviews